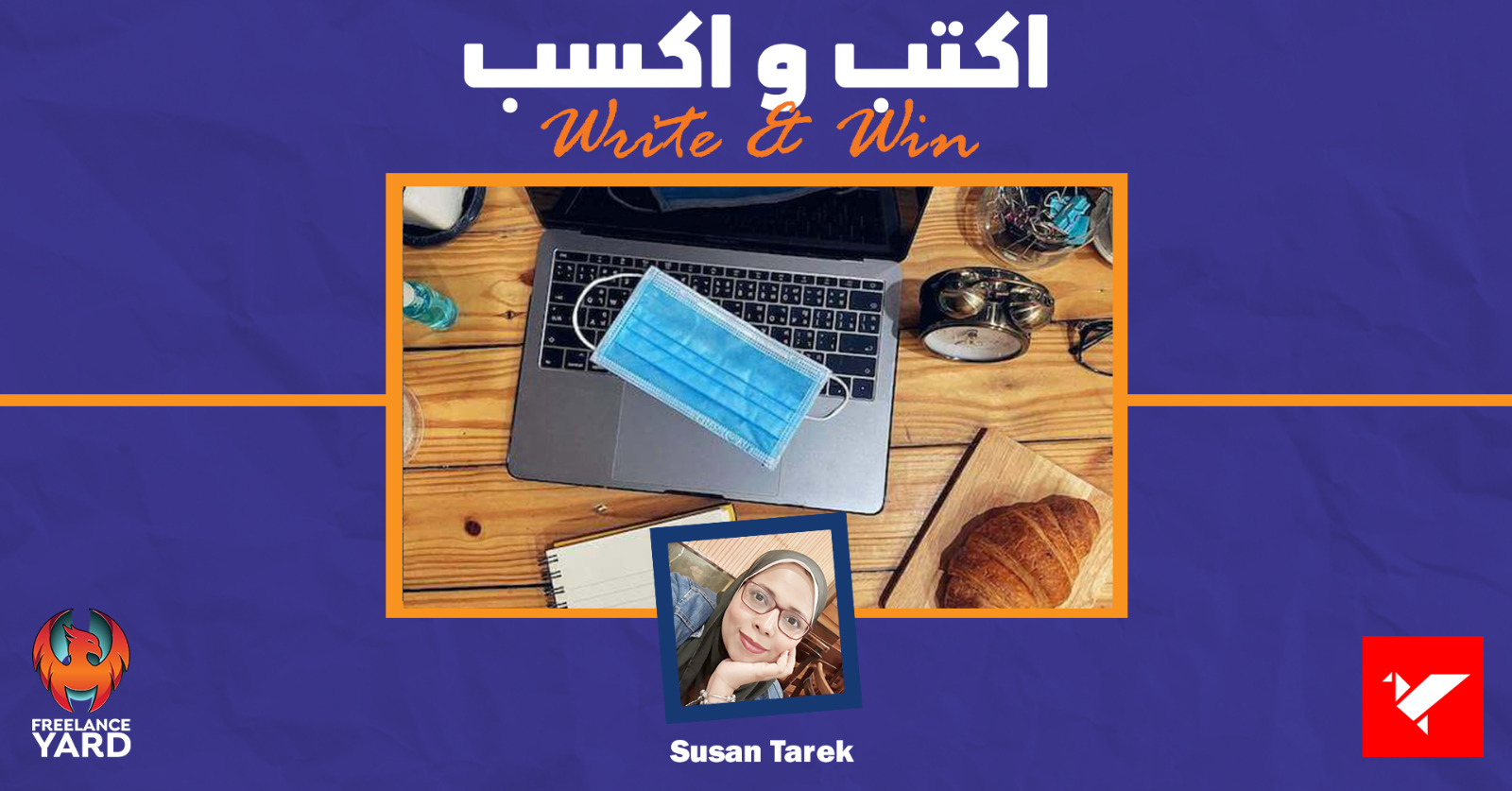 You Will Never Know how Covid-19 could be so Beneficial!
You Will Never Know How Covid-19 Could Be So Beneficial! At the beginning of 2020, the world encountered a severe crisis called Coronavirus, or what is commonly known as COVID-19. Many countries went under lockdown and curfew was applied worldwide. The fear of being infected led to a strong desire for social distance that even employees asked for permission to work from home. COVID-19 encouraged companies to allow their workers to stay at home and work remotely. But what about employees who lost their jobs as a consequence of this pandemic?
The key answer is FREELANCING. Freelancing is not a new category of work but many employees started to learn about it and search for freelancing jobs after COVID-19 especially after the unemployment rate raised in the past year. Freelancing allows you flexible working hours in addition to the freedom to choose the kind of project you would like to complete. Meanwhile, freelancers must have certain skills that encourage project owners to hire them. Graphic Designers, Content Creators, Virtual Assistants are all examples of freelancing vacancies. Now the vital question is, are your skills enough to become a successful freelancer? Of course not, you need to create a strong portfolio to attract project owners. There are numerous freelancing platforms that you can register to, all you have to do is create an account and submit your information, skills, and services you provide. Remember, your portfolio and your clients' testimonials are the cornerstones of the selection process. Like any other job, working as a freelancer has its own advantages and disadvantages and only you can decide if you can cope with these properties or not. The advantages of freelancing are: 1- The flexible working hours. 2- The amount of money you earn in freelancing is more than what you earn in a traditional job. 3- The ability to select the project you want to work on by yourself. 4- Working from home or any other place, you don't have to stick to an office or work only on local projects as it is an online business. 5- It is very helpful for mothers who can't leave their kids for a long period of time. The disadvantages of freelancing you should consider are: 1- Transferring money Some payment methods are not working in some countries so, you have to check the availability of the payment method you choose and if you can use it in your country to receive your money. Paypal is the most common method and it is available in most countries, besides, it allows you to transfer money to your personal bank account. 2- Freelancing is risky When you work as a freelancer, though, you don't have this guarantee of payment. If you aren't generating business, you don't make money. Freelancers can spend months without winning any projects and this would impact their expenses. In conclusion, freelancing is one of the best ways to earn money but it is better to follow these important techniques when you start to work as a freelancer 1- Enhance your skills as much as you can, learn more and study courses in your specialization, and always be updated to the new. Competition in freelancing is very high and you need to have your own power-point that makes project owners selecting you. 2- If you are already employed, don't quit your job. Work as a freelancer besides your current job so you don't have to face any financial problems. 3- Choose the trustworthy project owners and review their profiles and previous feedback about them so you don't confront and obstacles in receiving your money.