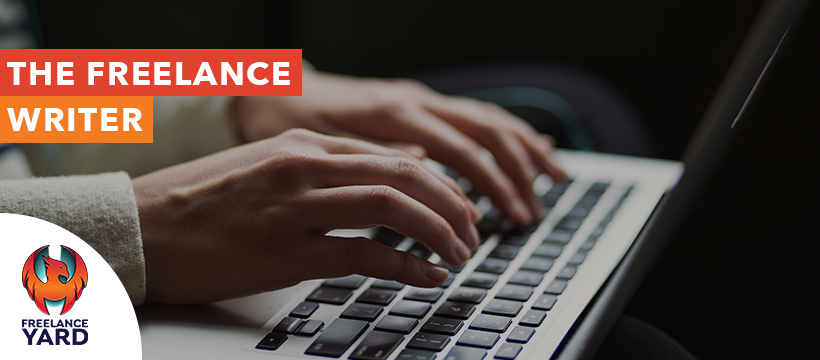 The Freelance Writer
"This is how you do it: you sit down at the keyboard and you put one word after another until it's done. It's that easy, and that hard." ~Neil Gaiman. Perhaps this quote closely describes how it is to be a freelance writer. It has never been a better time to be a writer  or aspire to become one. Three of the top seven highest paying freelance career types are writing-related. Freelance writing can be fairly simple looking at it from the outside, yet not everybody can cut it as a freelance writer.
Freelance writing, like almost everything else, has its advantages and disadvantages. For starters, it gives you the freedom to work where you want, whenever you want. This can be a great asset for especially freelance writers. Because writing like any creative work can come with its fluctuating moods. Sometimes you could sit in front of a keyboard for hours and write nothing, while other times the stream of ideas could just keep flowing nonstop. Not to mention the ability to schedule your work around your own preferred time. Another benefit is the monetary reward. Apart from being able to set your own rates allowing you to be paid more fairly for your services and skill sets. Nowadays, freelance writers are able to get good work. As per mentioned, freelance writing is currently amongst the hottest topics in freelancing. That allows for innumerable opportunities, there are hundreds of websites seeking freelance work. The work ranges from academic writing, to legal writing and content development. Career progression is one more blessing of being a freelancer, unlike regular work where your progression might depend on issues related to corporate politics. In freelancing, you get what you work for. The more valuable work you do the more you will get noticed and can start raising your rates.
An ugly truth about freelance writing that turns some people away from it, is that you need time before you could turn a real profit. When you're starting out few will know who you are, thus you won't find a lot trusting you with the work they need done. And when you find those who can trust you with their needs, you won't be getting anywhere near a high rate. Thus, not anyone can become a freelance writer, you will need to stick it out in the beginning, put in the work, and have patience. An additional truth you need to be wary of is Working alone. Yes, you might prefer working alone right now. However, working alone means working by yourself all the time. There won't be any of the professional or technical support you might get in a workplace when faced with a tough new work-related circumstance. Working alone can also get lonely, being stuck by yourself all the time between you, your laptop, and your room. Some counter the loneliness by scheduling time for socializing in the real world with their friends and family.
In conclusion, As long as the Internet remains an integral part of how we live and work, writing is always going to be an important skill to have. If you're passionate about writing and wondering whether it's worth it to turn it into a job and a source of income. Consider the pros and cons at hand and remember that you will need passion, patience, and diligence in order to make it in the freelance world.
Written By: Mr. Abdel-Rahman Alaa El-Din